I can't remember how I came across this - followed a link on Twitter, I think - and, erm, how is this even possible?!!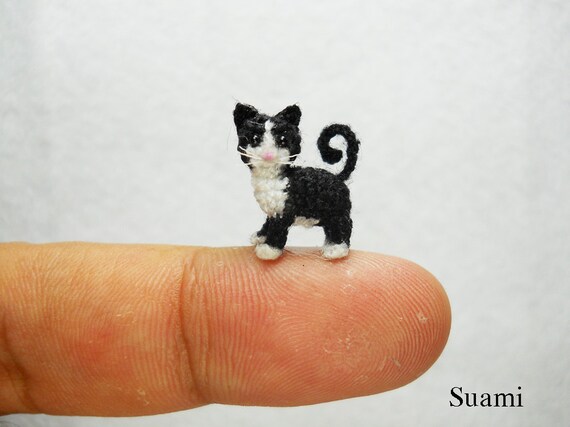 Photo copyright of Suami at Etsy.com - see link below
Teeny tiny crochet animals
I know, I know, there are some very tiny crochet hooks, I've got some myself, but it must be hard enough just making a foundation chain with them, never mind making an actual amigurumi!!
I am in awe of SuAmi's talents!
(Have I used enough exclamation marks to convey just how awestruck I am?!!)
Just wanted to share the miniature cuteness!